We all know that time is our most valuable commodity, but once you factor in airport transfers, travel-time, layovers, and pre-flight waits, time becomes increasingly scarce. Our guest blogger, Pravina, is here to help you claim back your valuable time and say 'no' to any more travel-related inconveniences!
Before You Go
1. When you're away most of the week, weekends should be spent basking in home comforts, not faffing with packing and unpacking.
Always keep a compartment of your suitcase packed with items you need (toiletries, chargers, international SIM, passport, etc.) and don't remove them. When you return from a trip, replenish consumable items which need replacing. If you travel less often, keep these bits in a bag under your bed, ready to throw into your travel bag next time you go away
2. Ever pulled panties out of your bag instead of your hairbands?
Use bags like these to divide your clothes or these to divide items in your handbag to lessen time rifling through your bag. They also mean you don't have to unpack on arrival at your hotel room if you're only there for a night or two – you know your skirts are in the orange bag, so no need to keep them in the drawer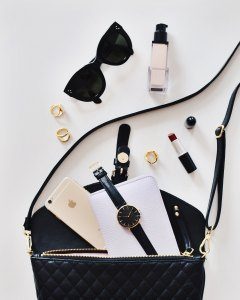 3. Buy yourself a portable charger. You can find a variety of chargers to suit your needs – some which can charge multiple devices (laptop, phone, tablet), which fit into your handbag, and some you can wear. Airports often don't have accessible charging ports. No excuses for missing that important call, then!
4. Don't search for hotels by city. Instead, search by the address of where you'll be during the day. This allows you to maximise proximity and beauty sleep while minimising stress and time when navigating the morning rush hour in a new city.
At the Airport.
5. When checking in, ask the attendant to stick a "fragile" sticker on your hold luggage. Your luggage is more likely to be kept on top and will be one of the first bags off the plane. It's not totally dishonest either – lacy underwear could be described as "fragile" – if not by most airlines' definitions…
6. Use the tedious pre-flight time to make the most of the facilities you'd never usually use. You can enjoy a spa treatment, exfoliate away that dead skin and paint those neglected nails. Or go to a tanning salon so your friends believe your stories about spending days in Sao Paolo out on the sun loungers (rather than the truth of spending them inside sun-deprived boardrooms).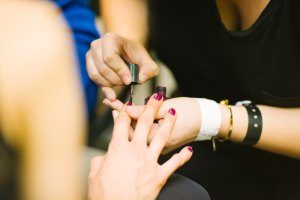 7. Internet access is the Second Coming of business travel – it's promised, but we've yet to get it – at least to the standard required. Make sure you have reliable Wi-Fi on planes and in airports throughout the world. Subscribe to services like Boingo or Tep – they connect you in a million places across the world. You can also sign up to a global Wi-fi Pass (e.g. WorldSim)
8. If internet access is impossible or unnecessary, make the most of a rare moment without internet and interruptions. Read a book (pre-downloaded to your Kindle, of course, to save room in your bag), or improve your memory and concentration with brain games like Sudoku which require your undivided attention!
At your destination.
9. Huge queue for the taxis on arrival? Make for the cabs dropping people off at departures – you can pick up the cabs newly unloaded of passengers, without any competition. Yes, it's less thrill than elbowing past your fellow passengers to be first in line for the taxis, but unless departures are miles away from arrivals (e.g. at a different terminal), you should get to your hotel faster.
10. Use travel-time to sort through your over-filled handbag. Filter through the important receipts you want to keep and discard the ones that only act as evidence of your coffee addiction. You'd be amazed at what you'll find! By the time you disembark, your bag will be noticeably lighter, easier to organise, and you might have rediscovered that lipstick you thought you'd lost.
So there we have it! Which tips will you be implementing first? And more importantly, how will you fill the time you have saved? Let us know on Twitter @maiden_voyage