It was Leonardo Da Vinci who said, "Simplicity is the ultimate sophistication".  But in a world with so many choices at our fingertips, it can seem that this level of sophistication is unattainable. More to the point, with trends changing quicker than we can say "rose gold', how can our wardrobe remain timelessly stylish as well as travel-proof?
Well, thank your stars for Alex Longmore, the celebrity stylist sharing her secrets with us! Gone are the days of packing a separate outfit for every eventuality. Welcome to the world of mix-and-match minimalism- your wardrobe and suitcase hope you stay here forever.
Secret 1: Have a purge of your wardrobe and then acquire these staple items.
Alex says:
"I always suggest to my clients to avoid patterns and go for separates. Items that can be dressed up or down depending on day meetings or socialising at night are really useful. A plain coloured silk shirt is a must as is a really good pair of tailored black trousers. Tailored jackets are an excellent component and I recommend wearing shawls instead of jumpers or cardigans. The latter can just be annoying in heating and air-con and isn't fluid or flattering to an outfit."
Secret 2: The possibilities are endless.
Alex says:
"Everything should be like a uniform in your working wardrobe so you can mix and match everything together.  The golden rule is 'nothing is surplus and everything has a function'- stick to this and you can't go wrong.  It is always much better to buy in bulk, so do one shopping trip per season, that way when you are trying everything on at once you know that everything can be mix and matched and go together to make complete outfits. Less is most definitely more when it comes to a working wardrobe. I suggest sticking to block colours and buy your foundation pieces in dark navy, grey or black, by these I mean trousers or skirts. Reserve colour for around the face and wear in soft silks or wools."
Secret 3: Get rid of these pieces…
Alex says:
"I'm not a fan of the pencil skirt- it's not practical or flattering to wear. I also don't think it is right to look too much like a clothes horse in the workplace and adopt the major catwalk trends. I like my clients to look super chic and stylish but with their personality shining through first and foremost, not the personality of the designers they are wearing. I think dressing in a statement piece at work is a bit too OTT unless of course, you work at Vogue where it is de regeur!"
If you need a little help, here are some ensembles to get you started. All you need inside one suitcase!
Scenario 1: Airport/flying
"Long-haul – something smart but very wearable. I advise going to the airport in trousers and a comfortable jumper and changing on the plane into cashmere tracksuit bottoms and always taking your own socks and travel blanket. Always take a top and underwear to change into as it will make you feel fresh on arrival. Take Gwyneth Paltrow and Victoria Beckham as your style gurus when it comes to looking good at the airport. A Louis Vuitton 'never full' carry-on bag and a pair of big shades is a life saver. I never leave home or travel without mine."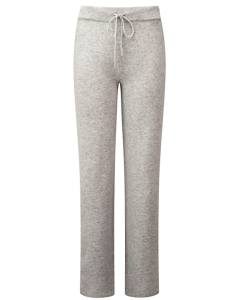 Scenario 2: A business meeting/The office
"A fitted blazer jacket, black trousers that don't necessarily have to match the jacket, a silk shirt and some flat pointed shoes. If you want to accessorise, a scarf or an over the body bag but never statement jewellery. I discourage it in the workplace – its distracting."
Get the look: Tailored black blazer by OASIS.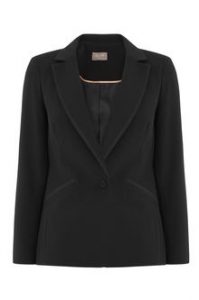 Scenario 3: Meal with clients
"I would wear either a fitted or slimline dress- this is when you can wear a statement piece of jewellery and heels. If you're on your feet from day to evening, have a shirt hanging in the office and an evening clutch bag. I would go for black silk to work with what you are already wearing and change your heels."
Get the look: Stuart Weitzman classic pumps. Add them to your collection here.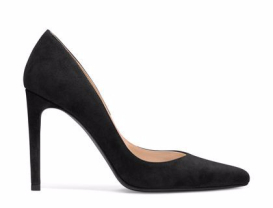 Scenario 4: The hotel gym
There is such a huge trend for sportswear luxe right now- you are spoilt for choice! A lot of people think it doesn't matter what you wear to the gym and pound the treadmill in an old oversized t-shirt. Let me tell you it really does matter! Get yourself to Sweaty Betty pronto for workout kit that is stylish and supportive. I believe women should be stylish whatever activity they are partaking in during their day-to-day. There are no 'off' days when it comes to looking good. It's amazing what a difference it makes mentally when you look good in every area of your dressed life. It does huge amounts to build confidence and help with efficiency for example."
Get the look: Tight Stuff Tight II by Lululemon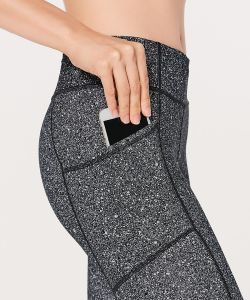 Scenario 5: Leisure-time on a business trip
"This is your time so whether it's lounging in your hotel room, being by the pool or taking in the local sites, it's best to look great in something familiar and that reminds you of home. When you pack to go on your business trip, be mega-organised and really think of it as a military operation! You don't want to have surplus items as they just cause confusion- so make sure you lay everything out in outfits before you leave including outfits for days off and chill time. In your leisure time, you can up the ante a bit and also wear more fashionable clothes expressing your personal style and taste."
Get the look:  The Loren maxi-dress by Pampelone is suitcase-friendly, lightweight, and suitable for the beach, poolside, or exploring the city.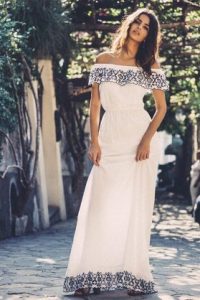 One last tip from the guru herself:
"Be organised – put time and effort into your wardrobe. Get rid of anything and everything that doesn't fit, or that you haven't worn for six months or so. Everything should be streamlined and like a uniform. You should be able to open your doors and know exactly what goes with what.  Everything should match together, keep your uniforms separate – work, off duty, weekend, social and even travel."
Alex's Favourite Brands:
Chloe for black trousers
Tracksuits from H&M, LuluLemon or Sweaty Betty.
Jimmy Choo for flats
Louboutin for heels
---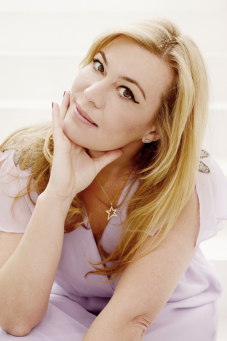 Alex Longmore is a celebrity stylist based in London who has dressed celebrities and leading businesswomen around the world.
With over sixteen years of experience, Alex has become a key player in the British fashion industry. Her career in fashion began in London. In the early years, she worked for Tatler and Company Magazine before moving on to The Daily Mail where she became Style Editor. In 2003 Alex embarked on a freelance career. Due to Alex's vast knowledge and experience in her chosen field, she has become Brand Ambassador for clients including L'Oreal, Unilever and Phillips. Follow Alex @alexlongmore