We're not all blessed with an unlimited budget when it comes to booking a business hotel. Given that we spend on average 11 hours per day in our hotel rooms, and with some of the best hotels in Paris totalling an eye-watering £749 per night, you could be spending around £68 per hour (just over £1 per minute) for the time you're spending asleep.
So, I've put together a little kit of my favourite things to help you to turn your next budget hotel stay into a five-star style experience.
For the optimal blank canvas, make sure you've got the best and safest room possible. Contact the hotel ahead to let them know if you'd like a room with a bathtub and ask for a quiet room, not miles away from everybody else and above the ground floor.
Time for Tea
You'll be lucky to find anything other than a couple of tea bags and some instant coffee when staying in a budget hotel.  I always take some of my favourite herbal infusions with me.  A nice detox tea to drink upon waking, some green matcha tea to kick start my morning before I venture out and then a nice cup of valerian to relax me and help me to sleep peacefully through the night.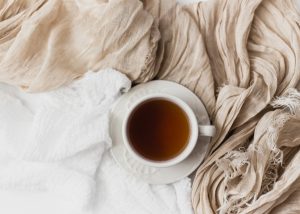 Ambience
There's nothing quite like the flicker of a candle flame and the fragrance of a scented candle to fill the space with the feel of luxury.  A Maiden Voyage favourite is the range from Scentered. Choose the 'Love' or 'Be Happy' travel size candles that won't take up too much space in your luggage and will make your clothes smell lovely (remember to pack/buy matches or a lighter).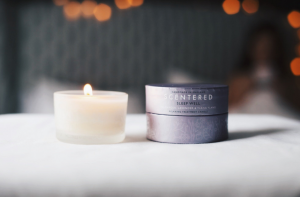 Bath Time
Take the time to run a deep, hot bath and pour in the soothing Perfect Night's Sleep Bath and Shower Oil from NEOM.
My favourite and most effective facemask is the rich Fruit Active Mask from Elemis  Its wonderful rejuvenating properties gives me a fresh '12 hour sleep' glow.
Now, be honest, how often do you get the time to flick through a glossy magazine, completely guilt-free?  I promise you, the headspace you create from having some downtime will massively improve your performance the next day.  So pick up something inspirational or aspirational to read in that long, relaxing soak whilst your facemask works its wonders.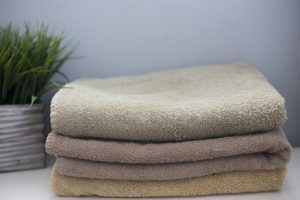 Tunes
I have compiled a playlist of chilled vibes which always accompanies me on my business trips alongside a compact, portable speaker such as the Bose Soundlink, although there are numerous less costly models available on the market.
Pamper
You're unlikely to find a spa at your budget hotel, but that doesn't mean that you can't get a massage, facial or manicure for the next day's important meeting. Research local reputable salons that provide a mobile service straight to your hotel room. When in London or Manchester, our go-to mobile salon is Blow for hair, makeup and nails.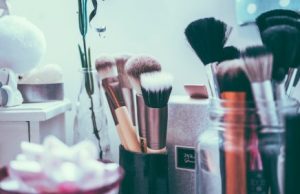 Take in a Film
TV channels are often limited in the budget hotels, so be sure to download your favourite 'must-watch' film onto your mobile device in advance. If you're looking for inspiration, and to really get you in the mood, I recommend 'A Five Star Life' available on NetFlix, a story about a 40—something luxury hotel inspector.
Treats! If nobody sees you, then it doesn't count
They say "A little of what you fancy does you good".  We all know that maintaining a healthy diet on the road is one of the hardest parts of business travel. If you don't fancy going out to eat but don't want to rely on greasy room-service, have a picnic before you settle in for the night. There's something decadent about picnicking in bed and my personal favourites include good quality sushi and mango chunks. Somehow, a bar of Green & Blacks Butterscotch chocolate always seems to fall into my bag – funny that!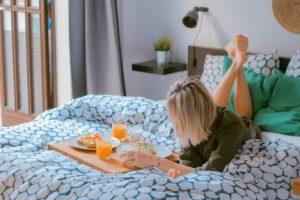 Now, set your phone to 'do not disturb', lay back, relax, unwind, and think of your next dream holiday destination.
Tell us about your favourite in-room pamper treats in the comments below.