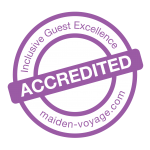 INNSiDE Manchester, centrally located on First Street, Manchester's coolest new neighbourhood, offers true comfort to today's business and leisure travellers.
Situated within close walking distance to all major corporate offices and landmarks, INNSiDE Manchester is the city's newest lifestyle hotel with 208 INNSiDE Rooms, Studios and Suites all with double locking mechanism, spy hole, 24-hour CCTV and Duty Manager, 24-hour secure car parking a short, 3-minute walk away and located on a development which is private and has 24-hour security.
A comfy bed, space to move, food to make you feel good. All must haves but INNSiDE hotels turn these into moments to charm and captivate, through thoughtful touches backed up by Big Ideas.
Covid-19 Provisions
We are pleased to share  that INNSiDE reopened to the public on the 4th July 2020. The Melia brand has announced the Stay Safe with Melia programme, working alongside Bureau Veritas with regard to the highest level of preventative measures to combat Covid-19, whilst still prioritising the same wonderful experiences that staff and guests have become accustomed to.
We shared our recent experience of staying at INNSiDE and reviewed the hygiene and safety measures adopted by the hotel on the blog.