I've said it before and I'll say it again, staying in at a Red Carnation Hotel Collection hotel is most definitely the new going out. By now I know the drill, to arrive as early as possible and selfishly engage in some personal indulgence, keeping the evening all to myself.
The Rubens at the Palace has recently been awarded five stars by the AA and so I was delighted to go and experience all the hotel has to offer following its recent refurbishment. The hotel is conveniently located in London's fashionable Belgravia, close to London's Victoria station and overlooking the Royal Mews of Buckingham Palace.
From the minute I arrived to the minute that I left, I was treated like a veritable princess. The service is impeccable and the team's passion for hospitality is not only evident, but they really do take 'female friendly' service to the next level.
After a warm welcome and a seated check-in with a complimentary glass of champagne, I was personally escorted to my gorgeous treasure trove of a room. Stacked with glossy mags, oodles of Penhaligon toiletries, fluffy robes and a thoughtfully left foot-spa, I was all set for a solo girl's night in.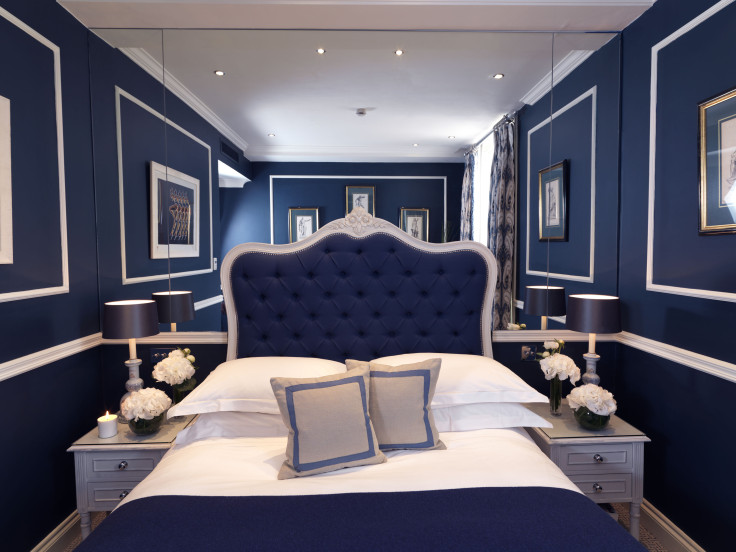 I wasn't tempted to avail myself of the extensive room service menu however as I was dying to try the newly refurbished English Grill. The English Grill is accessed via the stunning New York Bar, a cosy yet sumptuous hang-out decked almost exclusively with red furnishings and where one can catch live music for a pre-dinner drink or post-dinner nightcap. The English Grill is a heady mix of opulence and elegance, and as its names suggests, is unapologetically oozing with old English charm. Again, the attentive service was awaited me as I arrived. As a solo diner, I was offered a choice of places to sit where I would be most comfortable and I opted for a discreet look-out up on the balcony. I was offered a choice of reading material to counter any awkwardness or boredom but I was more than happy and comfortable to just soak up the beautiful surroundings.
Red Carnation's founder, Bea Tollman is notorious for her love of good food and for her impeccable standards of hospitality so I knew the menu would be heavily influenced by her discerning taste.
I was given a delightful selection of bread and spreads as I took my time to peruse the extensive menu. Solo dining is a lovely treat for me and I particularly love engaging in such elegant surroundings, there's a pleasure in dressing for dinner rather than a shop-bought in-room snack.
Aside from the grill menu options, there is also a daily roast dinner for each day of the week. Eventually, I opted for the delicious Lobster "Arnold Bennet" a rich and tasty twist on the famous Omelette Arnold Bennett, usually made with smoked haddock. For main, I opted for something lighter and went for the Grilled Dover Sole with a chunky tartare sauce with creamed spinach. I was quite disappointed with myself that I couldn't manage one of the delicious-sounding classic desserts, such as the Fruit Crumble or the Eton Mess, but the hearty portions ensured that my appetite had been truly conquered. The most that I could manage was a light fresh mint tea before heading off to my sanctuary.
The Red Carnation hotels are noted for their 'turn-down' service and this time I was treated to a finding the glow of a floating candle in the bathroom as well as two thoughtfully left little gifts waiting for me, a lovely Elemis lip-balm and to my delight a copy of Bea Tollman's memoir and cookbook, "A life in food" a charmingly inspiring read.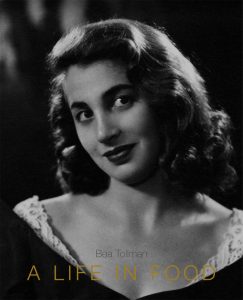 On the subject of cuisine, there's no doubt that fine dining is at the heart of the Red Carnation Group, and I'm delighted to report that breakfast was equally delightful. Again, served in the English grill and is a charming way to start the day. Guests can enjoy an extensive continental buffet selection which includes chilled meats, fish, cheeses, fresh fruit and smoothies before ordering from the a la carte menu. Of course, the menu includes good old-fashioned staples such as the English Breakfast or Eggs Benedict but there's a huge range of healthy options too, such as crushed avocado with poached hen eggs or Rubens Signature Coconut Kombucha Bircher Museli. My stay coincided with a speaking engagement and on those days I like to eat porridge for the slow-release of energy but I didn't want to eat a lot of dairy – no problem – the kitchen was super quick to whip me up a soya milk based porridge with a naughty glug of maple syrup.
Whilst my stay was purely 'for business', Rubens at the Palace is the perfect hotel for both business and leisure stays and as most of us these days tend to blend the two I would really struggle to recommend anywhere in London that caters so beautifully and indulgently for its solo female guests, whatever the reason they travel.